Asakim Dowen
Talk

0
310pages on
this wiki
Asakim Dowen
Profile
Gender
Male
Asakim Dowen is one of the characters in Super Robot Wars Z. Depending on the scenario, he is either a secret character or an antagonist.
Asakim Dowen's name is an anagram to Masaki Andoh. He shares many similarities with Super Robot Wars' original hero Masaki Andoh, however, as the story unravels, Asakim turns out to be a man with almost all of Masaki's qualities reversed.
Appearances
Edit
Asakim has appeared in the following games:
Super Robot Wars Z
2nd Super Robot Wars Z: Destruction Chapter- Dai 2-ji sūpārobotto taisen Z: Hakai hen
2nd Super Robot Wars Z: Regeneration Chapter- Dai 2-ji sūpārobotto taisen Z: Saisei hen
Theme Music
Edit
BLACK STRANGER - Default theme
Backstory
Edit
In an unknown time in the past, Asakim committed an unpardonable crime which granted him the punishment of being turned into an immortal. For millenias, Asakim has been desperately trying to find a method to finally get himself killed. He later heard about the Spheres, in which when all twelve are gathered and awakened, they would unleash massive power that perhaps could be the key to Asakim's search for methods to lift him from his immortality and die. Asakim sought to awaken the Spheres, regardless of what method he needs to use.
Super Robot Wars Z
Edit
He eventually located two Spheres, the Sphere of Wounded Lion; contained inside Mel Peter and Rand Travis' Gunleon, as well as the Sphere of the Maiden of Sorrow; contained within Setsuko Ohara herself. Asakim used two approaches for both Spheres. Against Rand, he tends to be friendly at times, but at other times, he's just about ready to stab him on the back, causing anguish to both Mel and Gunleon. Against Setsuko, however, Asakim went over the top and goes out of his way to make her suffer, including the murder of her two friends and toying around with her emotions, earning him her eternal hatred. Both Spheres eventually awaken and Asakim's objective is finished. He either leaves the final battle against The Edel Bernal, or if Rand is the hero, he can be convinced to lend a hand for this one battle.
Asakim is often associated with the Chimera group including his own close comrade ,Ji Adell, but holds no loyalty to them. However, he is interested on the woman named  Xine Espio.As Asakim and Xine were working together ,Xine becomes emotionally attach to him , in other words she have fell in love . Although Asakim is ignorant towards her,  he decided to leave Xine for her own good  and left a note  for her to forget about him and lead a happy life without him.
2nd Super Robot Wars Z
Edit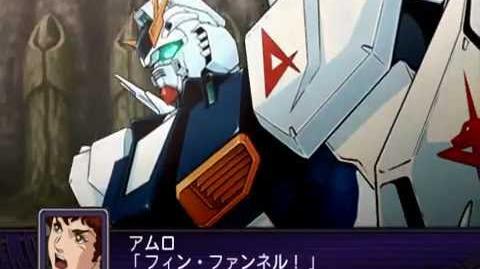 Asakim resurfaced later occasionally helping Crowe Broost during Super Robot Wars Z2: Hakai hen. He is occasionally plotting from the shadows, once again his allegiance becoming unclear. Even after meeting some ZEUTH members which was very hostile to him, Asakim ends up helping them against Destruction King Gaioh, until he attempted to repeat his betrayal to Rand and Setsuko towards Crowe. However, at that point, Amuro Ray intercepts him and reveals his atrocities towards Crowe and ZEXIS. Asakim thus retreated, having lost Crowe's trust, but still operates in the Shadows afterwards.
In the middle of Super Robot Wars Z2: Saisei Hen, Crowe and the other ZEXIS Members were mentally and emotionally down due to the effect of the Dimensional Beast near the Core of Dimensional Gate which affecting their personal feelings from their past. At that time, Asakim showed up, upon seeing their condition, he offers to help them by asking to Crowe whether he accepts or not.However, Crowe intent to refuse yet despite the situation in their complete weak condition which he does not have a choice to accept his offer. 
During a battle, Aim is about to do some serious damage to Crowe but out of nowhere, Asakim arrives and sneak attacks Aim. Aim retreats and Asakim is about to back-stab Crowe like what he did with Rand until Amuro Ray arrives and attacks Asakim, forcing him to flee.
In Super Robot Wars Z2:Saisei Hen, Asakim confronted Aim Liard, holder of one of the Twelve Spheres. Aim Liard holds the "Black Goat" Sphere. During the Confortation, Aim was crippled by Asakim and run through by Uther, who took the "Black Goat" sphere.
In  Final Battle, Asakim was to battle against Crowe, Rand, Setsuko.However, he was not planning to take their sphere first. Instead , he takes One of the twelve Sphere holders which is King Uther. Uther was holding the "Inexhaustible Gourd" Sphere as well as the Black Goat.
When he trying to get the sphere, he was been dragged into the ZONE dimensional gate by Uther and trap into the Dimensional Gate by Crowe , Rand , Setsuko.While They succeed , Uther dies in the process .Asakim recieve his Sphere.
It is revealed that Asakim already possesses at least two Spheres, including one gained from an "Inquisitive Goat", implying that he may have murdered Xine.later he get from Ahim"The Black Goat",Uther "The White Goat"
Personality
Edit
Asakim is a man who knows what emotion to use in what situation. He is ruthless, callous and sadistic, on a psychopathic level who will stop at nothing until his objective is accomplished, which includes being a total monster to some people (like Setsuko).
When compared to Masaki Andoh, the character he is seemingly based on, Asakim is like the complete antithesis of Masaki. Rather than dumb, hotblooded but undeniably heroic character, Asakim is smart, cold hearted, sadistic and evil if the situation requires him to be.
During Asakim's ultimate attack, there are image flashes which depict a battle between Cybuster and Granzon.Yes it can be concluded that Asakim was actually Masaki yet It is Masaki from different timeline.The time line is  when Cybuster was dueling Granzon ,The Granzon was firing the Black Hole Cluster towards the Cybuster yet The Black Hole Cluster itself was different , it was Containing a black Spell which may destroy the Cybuster.When the Black Hole was fired towards Cybuster ,it absorb the Cybuster into the black abyss as The Cybuster was trying to escape and it was too late.In the Black Abyss of the Black Hole , the Cybuster and Masaki was experiencing a strange phenomenon,The Darkness corrupted both of them , including their apperance and their state (behavior , mental and emotion).Thus , Shurouga and Asakim were born.  As the time pass by, Asakim return into the surface and commiting terror upon his time .At some point , Asakim were encountered by two women which one of them wear a black clothes and the other wears white. This Two women  might be related to Kuro and Shiro which is  the Familiar of Masaki.In Some way, Both women perhaps were sided with Asakim yet Asakim betrayed them in the end.
Asakim piloted the mecha  Shurouga .
Shurouga has its own nickname as Iza no Faust.
Discalibur is the blade of Shurouga , While Discutter is Cybuster
Asakim familiar were Black Dragons  , While Masaki familiar were Cat